DISCLAIMER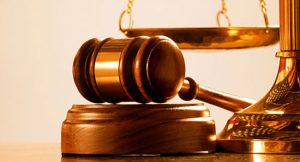 If it weren't for folks like me, I wouldn't have to write this but . . .
I hope you came to this website for information. I hope you learned something. I hope you feel the information I have provided has been helpful. I hope you do not feel that the information I have provided consists of legal advice for your particular problem.
That would be silly.
It would be silly because I have no way of knowing your particular legal situation and wouldn't dream of giving you advice unless I had the opportunity to review it in depth with you.
It would also be silly because quite frankly I went to school for a long time to get paid to give legal advice and I don't even have your name and address much less your credit card number.
Please, whatever your legal situation is (and you can be in good legal situations like buying a house or starting a business), take the time to seek legal advice. The amount you pay to your attorney to get things off on the right foot can easily save you ten times that amount.
Don't be afraid to ask questions. A mentor of mine once said there is no such thing as a stupid question – until you mess up because you didn't ask it. Remember, the money you save by asking for legal advice is your own.
If you feel I can be of assistance, please contact me at 313-610-6047.